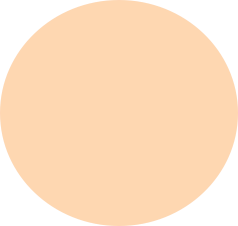 The Wright Brothers for Kids
How They Invented the Airplane with 21 Activities Exploring the Science and History of Flight
The amazing story of how two bicycle-making brothers
built the first powered flying machine.
"Combines a detailed and invigorating story . . . with archival projects and clear, illustrated directions." —Publishers Weekly
"A treasure trove of activities." —School Library Journal
"Recaptures excitement of the brothers' achievement." —Assoc. Press
"This book is one of the best I have ever found about the Wright brothers and the invention of human flight." —KLIATT
Grades 4 and up; Chicago Review Press, 2003
160-page paperback/ebook; ISBN: 978156524776
The Underground Railroad for Kids
From Slavery to Freedom with 21 Activities
An inspiring book full of stories and firsthand narratives of the brave people who dared to escape slavery and find freedom.
"Vibrant presentation of inherently action-packed subject matter is reason enough for purchase." —Booklist
"Puts this tragic period of American history in age-appropriate terms without glossing over important details." —Cincinnati Magazine
"Carson's well-written text gives the background of the movement that led to freedom for thousands of African Americans." —The Miami Herald
Grades 4 and up; Chicago Review Press, 2005
176-page paperback/ebook; ISBN: 9781556525544
Exploring the Solar System
A History with 22 Activities
Read the true stories of how scientists discovered what we know about the Sun, Moon, planets, comets, and asteroids of our solar system.
WINNER OF THE AMERICAN INSTITUTE OF AERONAUTICS AND ASTRONAUTICS 2009 CHILDREN'S LITERATURE AWARD
★"Will sweep readers up in the wonder and excitement...the most complete, current and evenhanded look at the space program's successes and failures for younger audiences..." —Kirkus (starred)
★"Packed with information, yet highly readable, this is an exceptionally inviting guide to the solar system." —Booklist (starred)
Grades 4 and up; Chicago Review Press, 2008
175-page paperback/ebook; ISBN:9781556527159
Weather Projects for Young Scientists
Experiments and Science Fair Ideas
More than 40 weather projects and all the science behind them! From wind
and clouds to the destructive power of lightning, tornados, and hurricanes.
"A useful addition to the earth-science section." —Kirkus Reviews
"Accessible projects about a topic that...excite kids' interest." —Booklist
"A great book to get young people interested in weather and meteorology." —The Advocate
"Both fun and informative." —The ParentGuide
"Students seeking weather-related project ideas will find this volume indispensable." —School Library Journal
Ages 9-12; Chicago Review Press, 2007
144-page paperback/ebook ISBN: 9781556526299
For Kids is a terrific book series from Chicago Review Press that pairs history and science topics with fun activities.
~For sale wherever books are sold.~
Beyond the Solar System
Exploring Galaxies, Black Holes, Alien Planets, and More with 21 Activities
NSTA-CBC 2014 Outstanding Science Trade Book
Choose to Read Ohio 2015 & 2016 Title
"A highly readable text ... This is a useful path for budding space scientists." —Kirkus
★"Carson shows unusual finesse in communicating the methods and significance of scientific breakthroughs...Notable for its unusually clear explanations of complex topics...—Booklist★
"A comprehensive combination of astronomical history and science, with activities that should encourage curiosity and involvement." —Publishers Weekly
"This volume is a great reference tool for astronomy lovers. The combination of history with hands-on activities is a novel approach..." —National Science Teachers Assoc Recommends
Grades 6 and up; Chicago Review Press, 2013
144-page paperback/ebook; ISBN:9781613745441
Alexander Graham Bell for Kids
His Life and Inventions with 21 Activities
An exploration of the life of the life-long inventor, the science behind his many contributions, and activities, too.
WINNER OF THE 2019 AAAS/SUBARU SB&F PRIZE FOR EXCELLENCE IN SCIENCE BOOKS, HANDS-ON CATEGORY
"Children who enjoy exploring different symbolic communication codes, historical sciences, and inventions will find much to dig into in this detailed volume. Thorough and well-rounded." —Kirkus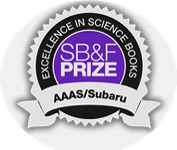 Grades 6 and up; Chicago Review Press, 2018
144-page paperback/ebook; ISBN:9780912777139